Self-care Inspired by Earth and Sea: Blu Spa + Salon @ The Morgan Resort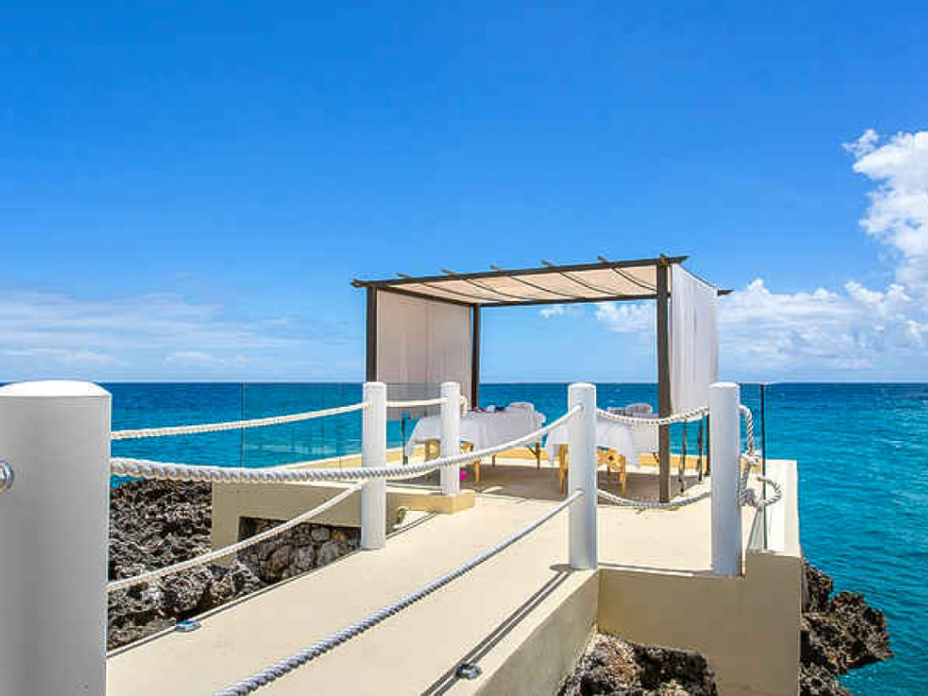 With three massage rooms, a dry sauna, facial room, full-service nail and hair salon and sophisticated seating areas, the brand-new Blu Spa at the Morgan Resort provides the perfect peaceful retreat for all your self-care needs. It's a one-way ticket to relaxation and rejuvenation without having to leave the island.
According to the spa's menu, its concept is inspired by the bounty of the sea, St. Maarten's salt history and the therapeutic powers of Caribbean botanicals, flowers and herbs. All the products are high-quality and organic – from the shampoo in the hair salon, to the massage oil, to the nail polish used for their luxurious mani-pedi.
Guests can choose from nine different massages, including exfoliation, hot stone, couples and pregnancy options, some of which are available in outdoor settings with gorgeous pool or ocean views.
Or what about a facial guaranteed to leave you feeling fresh and fancy? Blu's Vita C Glow treatment revitalizes dull and uneven skin for a glowing complexion. Or why not try their orange blossom collagen boost to reverse signs of aging for a rejuvenated radiance? For an extra lift, you can add micro current to any facial for a tightening, lifting and smoothing effect.